Record Store Day, the annual day of celebrating *independent* record stores around the country, is trundling up once more and we could not be more excited. We've got a pretty extensive hit list of records to sneak into our ever expanding collection.
Below is a disturbing statistic published by the BBC today about vinyl consumers; vinyl is swiftly becoming an attractive commodity in a world which increasingly is filled with intangible collectibles, my personal Spotify playlist collection is now approaching the hundreds with at least 100 songs per-playlist. That's an awful lot of stuff that I can hear – but can't see.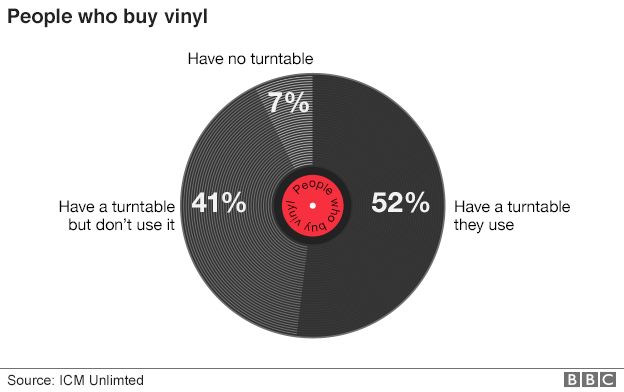 But records are serious business – vinyl now accounts for 3% of the entire music industry which, although unlikely, is a pretty serious portion of gross sales. It's also a great hobby to collect vinyl, you get to be super picky and exclusive with what you're buying and really begin to build up a collection which is really personal to you. Trust us when we say it's a whole different ballgame when you pick a record out and pop it on your slick new record player on a sunny day to just joylessly picking through a Spotify playlist on your phone.
All this being said, you're going to need to know where to start if you're a first time buyer/collector. Musicroom have got you covered, guys. We've got everything from record bags, a ton of different record players which suit lots of different budgets, some interesting alternative uses for vinyl along with something rather special for your cat.
Check out our ultimate vinyl collector starter pack below.
1) Protelx Limited: GPO Attaché Record Player – Sky Blue – £89.95
2) Protelx Limited: GPO Westwood Speaker – Blue – £89.95
3) Protelx Limited: GPO Vinyl Case – Blue – £34.95
4) Silicone Record Coasters (4 Pack) – £6.95
5) Amanda Petrusich: Do Not Sell At Any Price – £16.99
6) Protelx Limited: GPO Stylo Record Player – Red – £42.95
7) Protelx Limited: GPO Vinyl Case – Brown – £34.95
8) Wall Clock: 1950's Greatest Hits – £15.99
9) Protelx Limited: GPO Empire – Black – £89.95
10) The Blues Of Sonny Boy Williamson – £19.98
11) Magic Slim: Born On A Bad Sign – £19.98
12) Protelx Limited: GPO Memphis – Cream – £139.95
4,289 total views, 1 views today